A quest for authentic barbeque.
---
A group of friends, a backyard barbeque, and a passion to build something together — isn't this how all great stories begin?
Q-BBQ first fired its pit in LaGrange, Illinois in 2009. But the vision for a modern BBQ restaurant had been slow cooking for years. After journeying across the country to get inspired by the best pitmasters, we brought the authentic barbeque traditions home to Chicago and added our own signature style.
Join the "Q" Nation
for rewards!
Receive 1 point for every $1 you spend!
Get $5 for every $100 you spend!
Sign up for Q-Nation Rewards at any of our locations.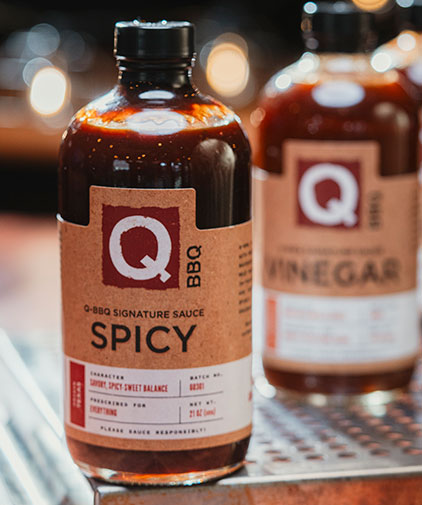 "Q"uality that makes headlines.